Starting in January 2016, to see what would happen, I began painting blank Bicycle playing cards and hiding them as soon as they dried. Over the years, I have anonymously hidden over 700 painted playing cards worldwide. Locations have included coffee shops, clothing stores, bulletin boards, bathrooms, bookshelves, doctors' offices, library books in houses of friends, under couch cushions, and airports in Texas, Colorado, New Jersey, North Carolina, California, Scotland, Italy, and Netherlands. My hope is that maybe you will find one of my cards behind your couch or under your car seat and you will smile delighting in the existence of art.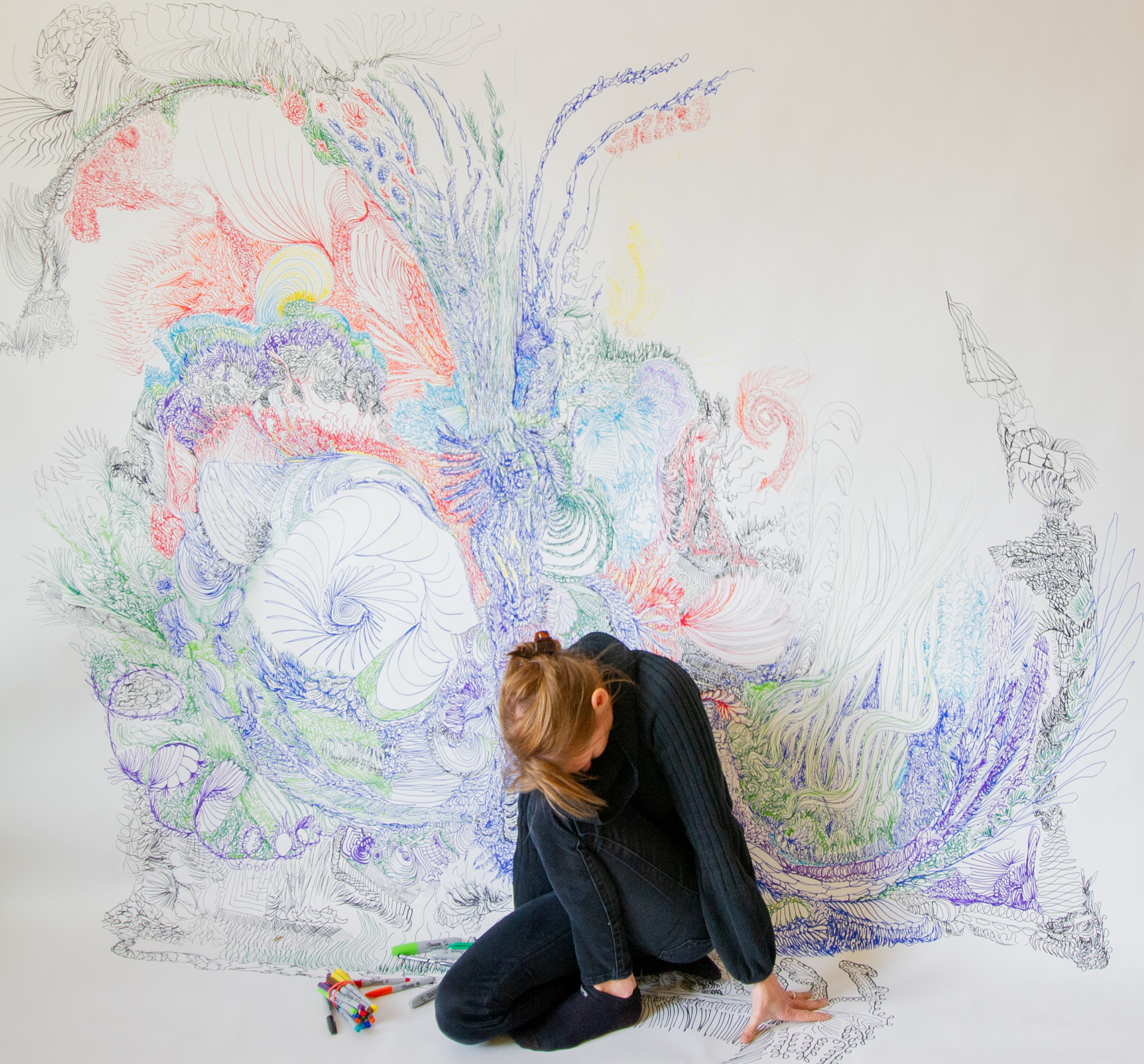 I process the world through my art. This gift has given me an obsession that I mange by painting full time. I serve my community by donating my paintings exclusively to raise money for charities. Can you hear the voices in my pieces? If you can, I invite you to choose the loudest one at my next charity auction. Together we can make a better earth as we both keep on giving.
Can I light up your brain?
Does my color palette excite you?
Do you see that I am trying to connect with you?
Can you see the freedom in my strokes, bound by struggle?
My work is an intertwining of my life inside my work.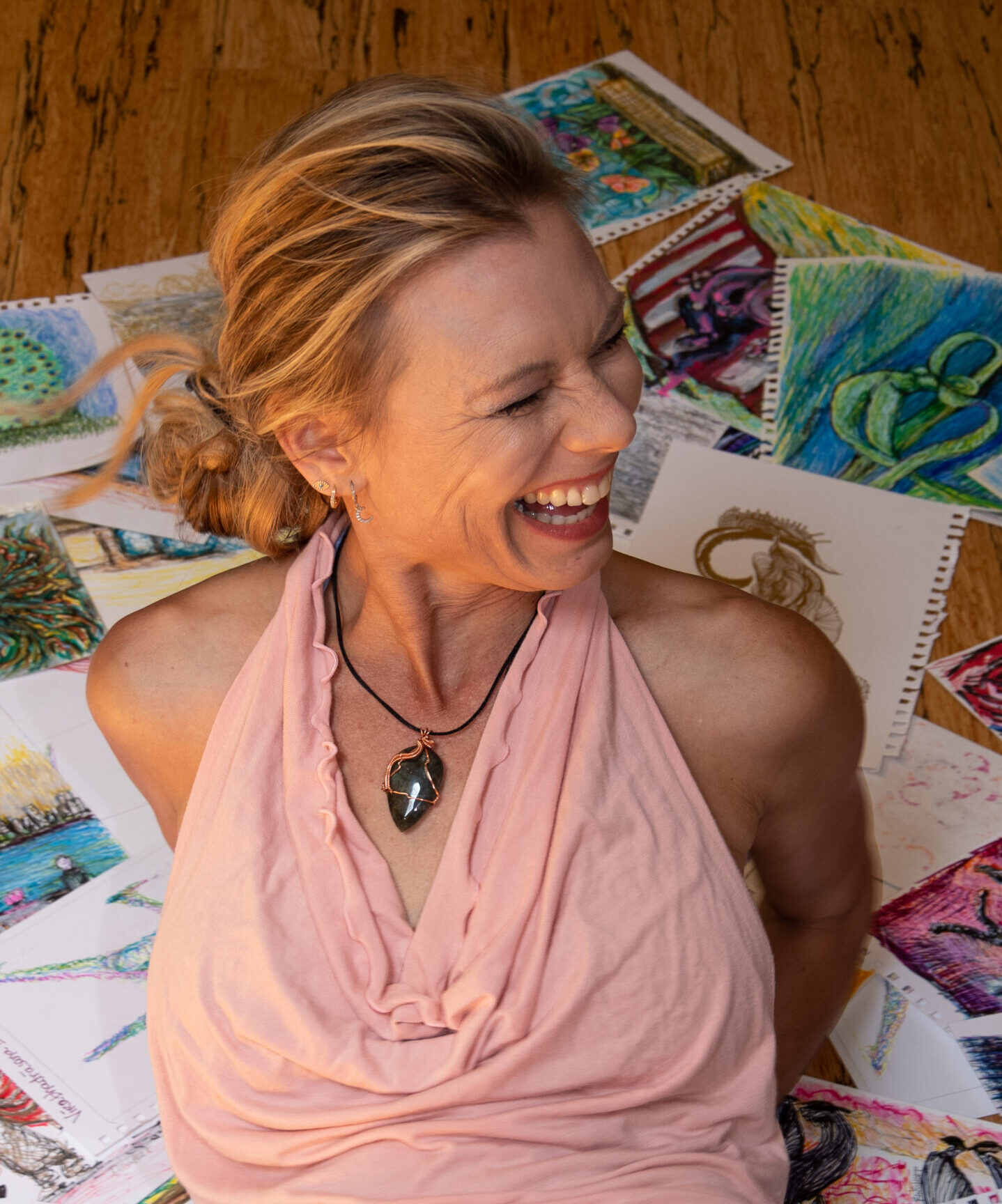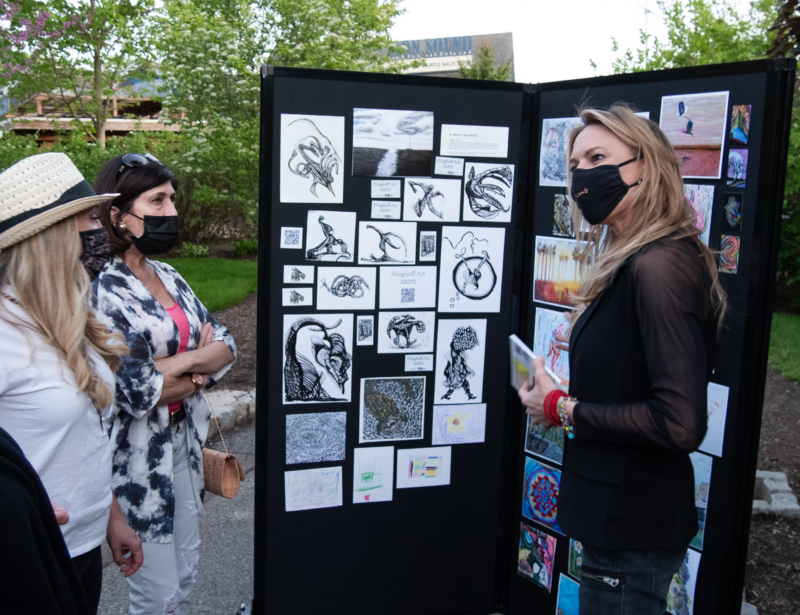 The conversation I have created through my art inspires me to place my art into the world with the intention of of creating more beauty. Life has generously given me the opportunity to work in my art and my art has given me access to all the passion of life. If the world finds my work interesting, is my goal to turn that interest into a barter in the currency of beauty to raise money for charities and community interests. Please join me in this journey.
With recursive fractals, rings and swirls, I cover surfaces with patterns of nothing and forms of somethings. Engaged, I build walls of art. These walls give me the language to think differently. In other words, I find a way of turning the world's jagged abruptness into honey that soothes the relentless tapping of my thoughts.